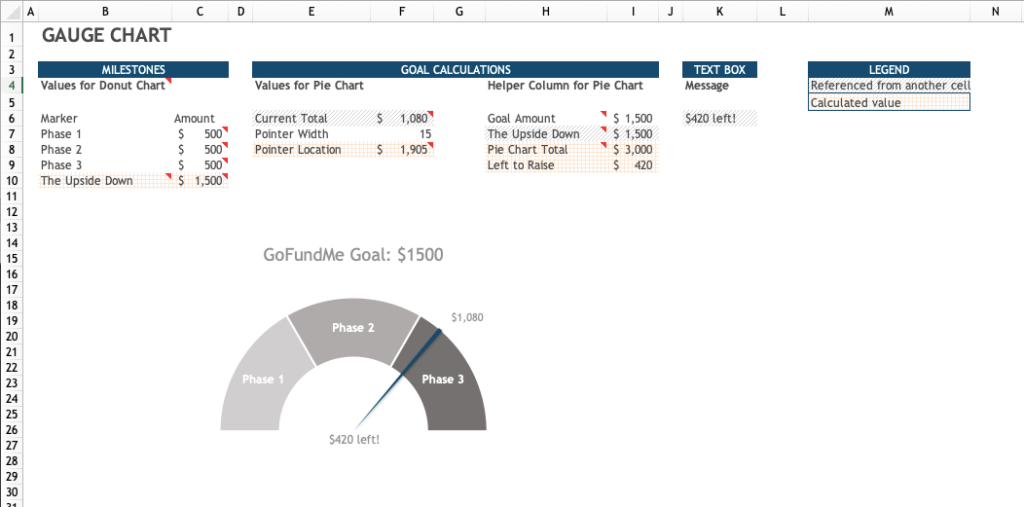 Buy all 43 Excel workbooks used in this book. Below is a list of the Excel workbook files that are included in this download.
100% Stacked Bar
100% Stacked Area
Area Chart
Band Chart
Bar Chart
Baseline Delta Chart
Box Whisker Chart
Bubble Chart
Clustered Column Chart
Clustered Stacked Column Chart
Column Chart
Combination Chart
Cycle Plot
Diverging Bar Chart
Diverging Stacked Bar Chart
DOJ Makeover
Dot Plot
Dumbbell Plot
Floating Bar Chart
Formatting Disaster Final
Gauge Chart
Heatmap
Histogram
Line Chart
Lollipop Graph
Map Chart
Pareto Chart
Pictograph
Pie Chart
Pivot Table
Radar Chart
Scatter Plot
Slope Chart
Small Multiples
Sparklines
Stacked Area Chart
Stacked Column
Stock Chart
Sunburst Chart
Table Formatted
Treemap
Waterfall Chart
Workbooks can include the following sheets:
Raw Data: If this data was pulled from a publicly available source, a link to the source data is also included.
Pivot Table: If the chart uses a pivot table to restructure the data, the pivot table is included in its own worksheet.
Massaged Data: If the data is manipulated or filtered in some way, it may be on its own sheet.
Chart: Sometimes raw data is included in this sheet. (I explain in the book why I do this for the sake of the book but would NEVER combine raw data with my chart in real life.) And sometimes multiple charts are included in this worksheet.